Life Sciences Translation Services
The life sciences industry plays a crucial role in improving human health and well-being by developing new drugs, treatments, and medical technologies and as such, is constantly evolving. Communication in this industry is paramount where protection of human life is the ultimate priority, as well as success in research projects, clinical trials, and the development and commercialization of new products. With the global nature of the industry, cross-border collaborations, partnerships, and regulatory requirements have increased, making accurate translation more necessary than ever. International Translations Limited provide high quality language services you can trust with you life sciences projects.
From Molecules to Medicines: The Life Sciences Industry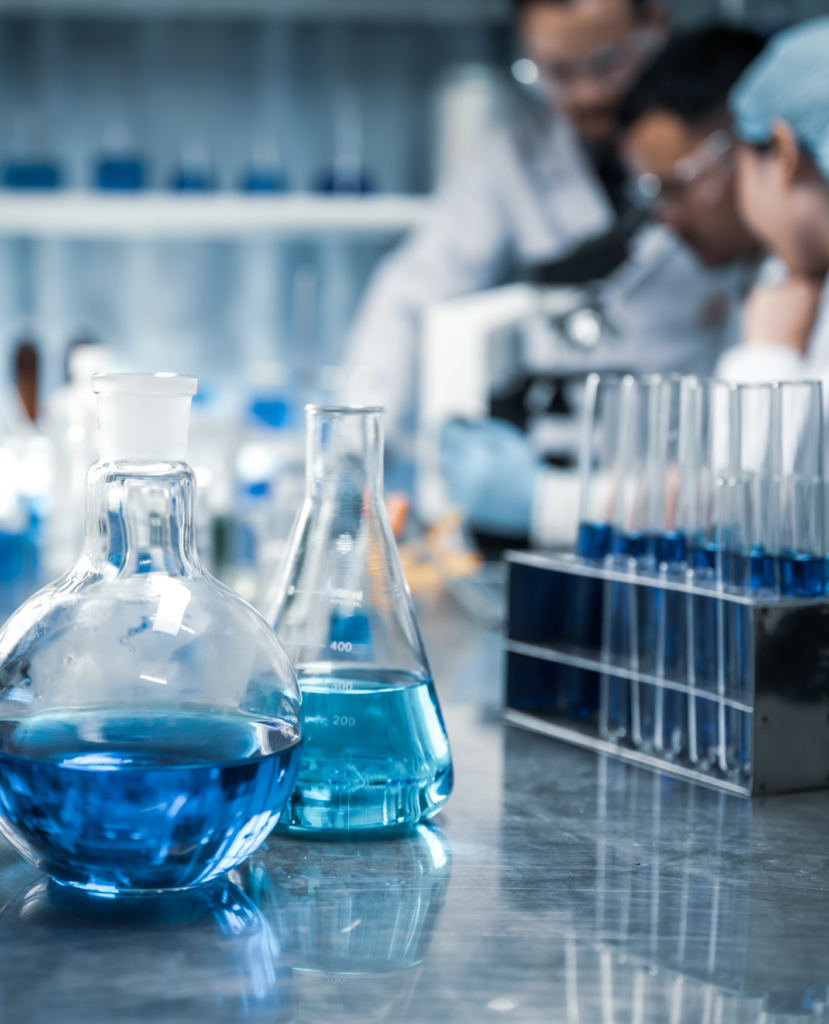 The global life sciences industry is a diverse sector that encompasses a wide range of organizations, including pharmaceutical companies, biotech firms, medical device manufacturers, research institutions, focusing on research, development, commercialization and distribution of products and services related to human health. From medical devices and drugs to diagnostic tools and clinical trials, this industry plays a vital role in improving patient outcomes and enhancing the quality of life for millions of people worldwide.
Globalisation has contributed to an the increase in cross-border collaborations and partnerships opportunities for the industry and life sciences companies are now collaborating with researchers, manufacturers, and academic institutions around the world to develop new drugs, therapies, and medical devices. These collaborations provide access to a broader range of knowledge and expertise and help to speed up the development of new products.
As the industry continues to grow, companies face intense competition, with each company vying to capture market share and establish a strong presence in B2B markets. In order to succeed,  organisations in the life sciences industry must not only provide high-quality products and services, but also communicate effectively with their customers, regardless of their location or language.
Companies in the medical and pharmaceutical industry need to be able to communicate complex information across multiple languages and cultures, where inaccuracy and error risks grave consequences for patients and consumers. As a global industry, companies need to be able to communicate their research findings, product information, and regulatory requirements across multiple languages and cultures. Partnering with a professional translation agency, life sciences companies can confidently navigate the complexities of global communication, improve patient outcomes, and continue to drive global innovation within the scientific community.
Customer Service Support
Internal Communication
Legal Documents
Marketing Materials
Packaging and Labels
Payment and Shipping
Reviews and Feedback
Supplier Agreements
UI and UX Design
Website Localization
Language Services For Life Sciences
Experts in Life Sciences Translation
At International Translations, we have a team of expert translators who have the knowledge and expertise to help you succeed. Our translators are not only fluent in multiple languages, but they also have a deep understanding of the life sciences industry, including its technical terminology, regulations, and cultural nuances.
Here's What Sets Our Expert Life Sciences Translators Apart:
Industry Expertise: Our translators have extensive knowledge of the life sciences industry. This ensures that they accurately translate all materials, from clinical trials to journal articles, to meet the specific needs of the industry.
Cultural Awareness: The life sciences industry operates in a global market, and our translators understand the cultural nuances and differences that can impact communication and understanding. They take into consideration cultural differences in tone, style, and content to ensure that translations accurately convey the intended message.
Technical Proficiency: Our translators are highly skilled in scientific translation, and they have the ability to accurately translate complex documentation.
Quality Assurance: Our translation process includes rigorous quality assurance checks to ensure that all translations meet our high standards of accuracy and reliability. We have a team of editors and proofreaders who review each translation to catch any errors or inconsistencies.
High Quality: We have a global network of highly qualified, experienced linguists who are passionate about delivering linguistically and culturally accurate translations every time.
Fast Turnaround: We offer a fast turnaround time for our translation services, ensuring that your content is translated quickly and efficiently without compromising on quality.
Affordable Rates: It is important to us that our services are accessible for all. That's why we offer affordable rates for businesses of all sizes to communicate effectively with their target audience.
Project Management: Our project managers play a crucial role in ensuring the successful delivery of your translation projects. Overseeing the entire process from start to finish, you will always have a consistent point of contact on hand to help.
Unlock the Power of Global Communication with Life Sciences Translation
Don't let language barriers hold you back. Collaborate with us and unlock the power of global communication in the life sciences industry. Get in touch to learn more and to receive a free personalised quote.
What Are You Waiting For?
Get In Touch Today!