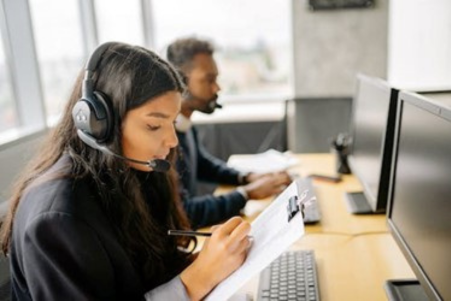 6 Questions to Ask Your Language Service Provider
When looking for a language service provider, it can be hard to know where to begin. Whether you're looking to expand your reach into new markets or enhance your stakeholder communication, finding a reliable translation agency can be challenging. With many options available, it can be overwhelming to decide which one to go with. You want to choose a translation agency that provides high-quality, accurate, and timely translations that meet your specific needs. In this blog post, we offer 6 key questions to ask prospective translation providers prior to collaborating.
   1. What services to I need?
Depending on the nature of your translation project i.e. text, spoken word, multimedia etc. there are a wide range of translation services that could benefit your business operations.
Translation – Written text (documents, websites, certificates)
Interpreting – Spoken word (interviews, conferences, court hearings)
Localisation – Cultural adaptation (websites, brochures, blogs)
Transcription – Audio to text (subtitles & audio files)
Voiceover – Text to audio (training, tutorials, advertising)
We recommend you do your own research prior to collaborating with a translation partner so you're comfortable with the basic terminology, but agencies should be happy to answer any questions you have about the services you require.
    2. What languages do you provide?
An established translation agency should offer a range of languages and be able to meeting your linguistic requirement of all major world languages (unless specialised in particular regions e.g. Scandinavian languages). International Translations Limited offers translation services in over 220 languages, including but not limited to Arabic, Chinese, French, German, Italian, Japanese, Korean, Portuguese, Russian, Spanish, Ukrainian, and many more. Whatever language you need, we have a global network of professional linguists who can provide accurate and reliable translations for your business needs. For more rare dialects and languages that are infrequently advertised, always be sure to ask – International Translations Limited loves a challenge!
   3. Do you use human translation and/or machine translation?
We believe in the power of human translation, and we only use native-speaking translators who are experts in their respective fields. Machine translation is an incredibly useful tool that assists linguists with their translations, but an agency should never solely rely on machine translation as it can produce inaccuracies and inconsistent results. Our team of experienced linguists will always ensure that your translation is of the highest quality and meets your specific needs every time.
   4. What is the average turnaround time for a translation project?
The turnaround time for a translation project depends on several factors, including the length and complexity of the document, the language pair, and the type of industry. We understand the importance of meeting deadlines, and we will work with you to ensure that your project is completed within your desired timeframe. At International Translations Limited, our linguists typically produce 2500-3000 words a day. For example, a 10,000-word document would take 4-5 businesses days, taking quality assurance and proofreading into account.
   5. How can I be sure of quality and accuracy?
Quality and accuracy should be of the utmost importance to any translation agency. International Translations Limited have a rigorous quality assurance process in place that includes multiple rounds of editing and proofreading by our experienced linguists and project managers. We also use the latest translation software and tools to ensure consistency and accuracy across all projects we complete for you. We may ask you to send us any glossaries or translation memory you possess as an added consistency measure.
   6. What is your industry expertise?
Translation agencies should work with linguists who possess industry expertise in any sector they operate. Having specialised knowledge is crucial for your projects to be linguistically accurate, where specialists will understand industry specific terminology and jargon. International Translations Limited have a global network of specialist translators who are experts in various industries, including automotive, legal, marketing, medical, technical, and more. We understand that each industry has its own unique terminology and requirements, and will always assign an industry expert to your translation projects.
At International Translation Limited, we are committed to providing high-quality, accurate, and reliable translation services to businesses and individuals worldwide. If you have any questions or would like to discuss your translation needs, please don't hesitate to contact us. We look forward to hearing from you!