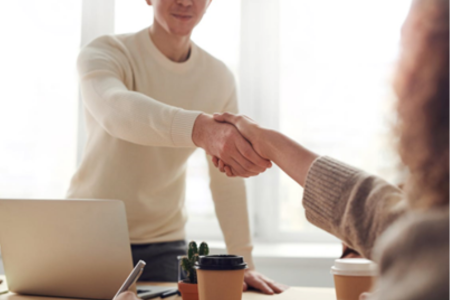 What to Look for When Choosing a Translation Provider
When it comes to expanding your business into new markets, effective communication is key. This means finding a reliable and trustworthy translation provider that can help you accurately convey your message to customers who speak different languages. However, with so many translation providers available, how do you choose the right one for your business? In this blog post, we will discuss some key things to consider before collaborating with any language services provider.
Quality of Translation
The most important factor to consider when choosing a translation provider is the quality of their translation. You want to work with a provider that can deliver accurate and culturally appropriate translations that capture the nuances of the target language but it can be difficult to judge the quality of a service if you have no prior experience working with a company. Nevertheless, there are a few things to look out for. Look for a provider that employs a professional network of linguists with experience in your industry and offers a rigorous quality assurance process to ensure the accuracy and consistency of the translation. Experience in the language industry is crucial, so be sure to look for an accomplished provider that knows the ins and outs of all things translation.
Range of Services
Another factor to consider is the range of services offered by the translation provider. Look for a provider that can support your business with a variety of language needs, such as website localisation, multilingual subtitling, interpreting, and certified translation. This will ensure that you have a one-stop-shop for all your translation needs, and you can save time and money in the long run.
Turnaround Time
When expanding into new markets, time is of the essence. Look for a translation provider that can deliver translations quickly without compromising on quality. Ideally, the provider should offer a range of turnaround times to fit your specific needs, from urgent delivery to longer-term, repeat projects.
Technology
As with anything in today's digitally driven marketplace, technology plays a significant role in translation. Although human linguists will always be superior to machine translation alone, translation agencies that use the latest translation technology, such as translation memory software and machine translation, often have improved ability to ensure your projects are delivered efficiently and consistently. However, be aware that machine translation alone is not a replacement! It is essential to ensure that the technology is used in conjunction with human translators for accurate and culturally appropriate translations.
Customer Service
Finally, consider the level of customer service offered by the translation provider. Look for a translation agency that is responsive and communicative, and one that is willing to answer any questions or concerns you may have. Additionally, a reputable translation provider will always offer a dedicated project manager to ensure that your translation needs are met efficiently and effectively by the same person who understands the assignment.
Choosing the right translation provider is critical for ensuring accurate and effective communication with your global customers, suppliers and employees. Consider the quality, expertise, turnaround, customer care, and technology when selecting a translation provider to be sure that you are partnering with a reliable translation agency that can help your business expand globally and communicate effectively. For more information about how International Translations Limited can help you, get in touch for a chat or a free no obligation quote today!