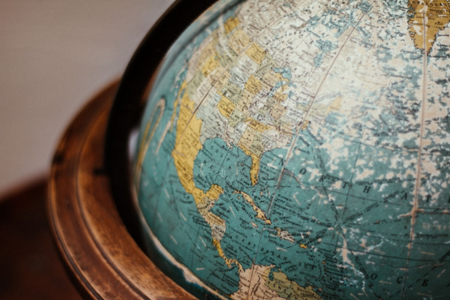 Adapting and Evolving to Different Data Needs in International Expansion
Expanding a company's international presence brings both exciting opportunities and unique challenges, particularly in the realm of data management. Companies must navigate varying data regulations, cultural preferences, and market dynamics when entering new territories. In this article, we will explore how companies can effectively adapt and evolve to different data needs during international expansion, by delving into specific strategies and considerations. Additionally, we will highlight the crucial role of language and translation requirements in bridging data gaps and fostering successful global operations.
Understanding Local Data Regulations
During international expansion, companies must meticulously study and comply with local data regulations, which can significantly differ from one country to another. For instance, the European Union's General Data Protection Regulation (GDPR) imposes strict requirements on the handling and processing of personal data, including consent and data breach notifications. By staying well-informed about these regulations, companies can adapt their data management practices, implement robust security measures, and ensure compliance to build trust with their international customer base.
Tailoring Data Collection and Analysis
Each market may have distinct data requirements and preferences, necessitating companies to tailor their data collection and analysis strategies. This could involve customising data collection methods, such as utilising localised surveys or market research, to gather specific insights relevant to the target audience. Additionally, adapting analytics approaches by incorporating country-specific variables and metrics can provide deeper understanding and more accurate predictions. By adapting data practices to local demands, companies can gain a comprehensive understanding of the target market, make data-driven business decisions, and effectively cater to the needs of international customers.
Cultural Considerations in Data Interpretation
Cultural nuances play a significant role in how data is interpreted and utilised. As companies expand internationally, they must be acutely aware of cultural differences in data analysis and reporting. Moreover, communication styles and decision-making processes can differ across cultures, requiring companies to adapt their data interpretations to align with the cultural context of each market. By collaborating with local experts or conducting cross-cultural research, companies can avoid misinterpretation and ensure that data-driven decisions are relevant and effective in the local context.
Language and Translation Requirements
Language is a vital factor in international business operations, particularly in data management. When expanding their international presence, companies must address language and translation requirements to ensure effective data communication. This entails translating data-related documents, reports, dashboards, and interfaces into the local language. By engaging professional translation services, companies can bridge the language gap, enabling accurate understanding and interpretation of data across different markets. Precise translation ensures that data insights are properly conveyed, facilitating seamless collaboration, knowledge sharing, and compliance with local regulations.
Adapting and evolving to different data needs is a critical aspect of successful international expansion. By meticulously understanding local data regulations, tailoring data collection and analysis strategies, considering cultural nuances in data interpretation, and addressing language and translation requirements, companies can effectively navigate the complexities of global data management. Implementing these specific strategies allows businesses to gain valuable insights, make informed decisions, and establish strong relationships with international customers. By prioritising data adaptability and evolving data practices, companies position themselves for long-term success in diverse markets.